So I know in my title I said tips with quotation marks. The reason for this, is because I wouldn't exactly call these TIPS. These are just MY PERSONAL OPINION on how I like to make my Pinterest boards look a bit better then they would if I hadn't applied these 'tips'. 
BY THE WAY. If you want to get social media, the best site (in my opinion) is Pinterest. If you are not on Pinterest, then I recommend Pinterest to you. THERE ARE SO MANY IDEAS THERE.
BY THE WAY AGAIN. You should probably check out my profile, and maybe follow me… (ya, I don't have many followers, and my boards aren't that impressive either. But I only joined this year, so HEY BACK OFF)
---
Choosing what to make a board on.
I find this part the hardest, but there are ways to get ideas. First, you could look at YOUR OWN BOARDS (if you have some) and see what you have on them. Find an image/video you really like, then scroll down to 'related images' and you might find a few ideas there. If that doesn't help, then if you are on Instagram, Google+ or any of those kind of sites, then look at the pictures there, and see is there any 'category' that some of those photos fall into. And if there is then, there's a board idea. You could also look at other peoples boards for inspiration, but don't steal their ideas. Or you could go onto the lovely invention of Google Search and search up 'Pinterest board ideas'. Then you can find a different blogger who has some of their ideas in a post, and maybe then you will find some more ideas, and you can stop listening to me ranting on about these 'ideas/tips'.  

Setting your board up, the layout
OK, tip number two is kind of important. I know it's a pain, but it does make your Pinterest boards look much better. When you are making your board, before you add any images onto it, I like to have some sort of a theme to the board. Perhaps a colour or a style (e.g. modern, 1980's, dark, bright,). On my Fantasy Board I have everything rainbow. It starts from red then the colour of the images change as you scroll down, until it's looking like a rainbow of fantasy. I know it's SUCH A PAIN to stick to one type of colour or style, but, in the end it turns out great.
Secret
When you are setting you board up, you should turn it onto 'secret'. That way no one is able to see your board while you are building it up, and when you have pinned a decent amount of images to it, then you can change it back to un-secret so everyone can see your amazing work. And the good thing about 'secret' is you can have it secret or un-secret at any time you want.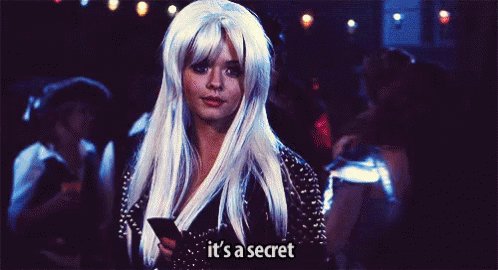 Aesthetic
OH MY GOD, this will help you to find better pins at all times. You probably know this already, but when you have an idea of what you want, say it's 'Chocolate' (mmmmmm…), search 'Chocolate' but if you don't find the perfect pictures, of AMAZING chocolate, then search with the word 'aesthetic' as well as 'chocolate' and the pictures will be so more amazing.

A splash of colour
This isn't much of a tip, but if you're making a board and all the pictures are dull, black and white, then every now and then, add a POP OF COLOUR to the board with a coloured or rainbow one of the kind of pictures on your board. Or, just add a picture of a random rainbow, or something colourful. You can add anything really (even chocolate) but I find that bursts of colour on a dull board make it look more, intriguing. Or if you have a board full of chocolate, and everything is basically the same colour (brown, white), add a RAINBOW CAKE.

---

So that is all the tips I could think of, and I hope they helped you out a bit if you're having trouble making an AMAZING Pinterest board.
Are you on Pinterest?
What's your favourite social media site?
Do you have any tips for creating amazing Pinterest boards?#
Do you stick to a theme with your boards?