Some info: 
Rating: 12a
Release Date: June 2nd 2017 (in Ireland anyway)
Genre: Action and adventure, Fantasy, Sci Fi, Drama
Studio: Warner Bros
Written By: Allan Heinberg, Zack Snyder & Jason Fuchs
Directer: Patty Jenkins
Film Synopsis: 
Before she was Wonder Woman (Gal Gadot), she was Diana, princess of the Amazons, trained to be an unconquerable warrior. Raised on a sheltered island paradise, Diana meets an American pilot (Chris Pine) who tells her about the massive conflict that's raging in the outside world. Convinced that she can stop the threat, Diana leaves her home for the first time. Fighting alongside men in a war to end all wars, she finally discovers her full powers and true destiny.
---
From the minute I heard about this movie and saw the trailer on Tumblr, I was SO excited, and wanted to see it there and then. But of course that didn't happen, because it wasn't out yet. BUT. When I did see it I was even more excited (not the over the moon kind stuff, god, I'm making it sound like the best thing ever). But ANYWAY. The movie was SO GOOD. I just wish I had got more popcorn. Now that would be AWESOME.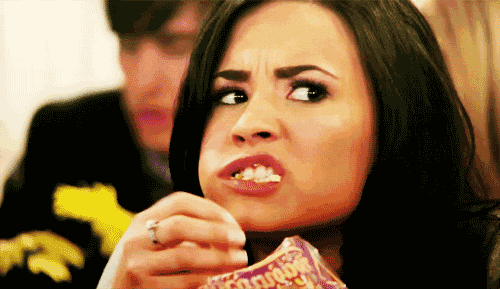 I haven't actually seen any of those DC Comic kinda movies, but if this is what all of them are like, I'll be watching A HELL A LOT MORE. (I heard there is a new Thor movie coming out…)
I kind of do feel though that the movie dragged on a bit somewhere in the middle. The start and end were great, but the middle, I was waiting to long for something, which didn't happen for quite a while. But, other then that and not having enough popcorn, this movie was awesome.
So in the end, I chose to rate it:
---

Have you seen this movie?
Are you going to see this movie?
Have you read any DC comics?
If you've seen the movie, do you think it's amazing, and what's your rating?
---
Thanks for reading,